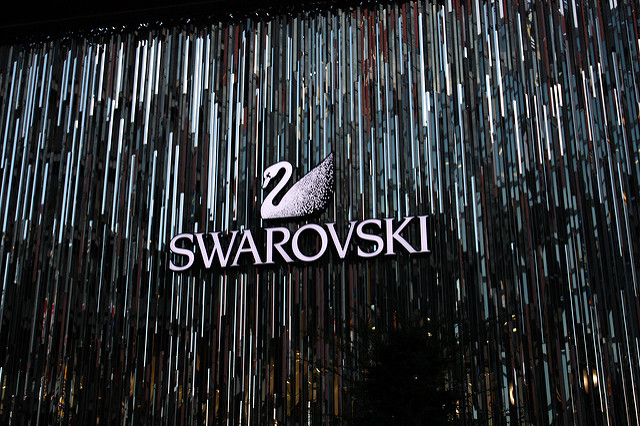 Trending at Katapult is a new feature designed to keep you up to date with the latest marketing, design and video news as well as new industry breakthroughs. This time, we take a look into recent content marketing predictions and how B2C brands are evolving their strategies to include more sophisticated tactics, as Swarovski appoints their first content agency.
What is it?
'Content marketing' which encompasses video, blogs, social media and email marketing, is all about showing your customers who you are and helping, rather than just selling to them. Quality content delivered on a regular basis makes your brand a thought leader within your industry, and influences consumer purchasing decisions without the 'hard sell'.
What's new?
The Content Marketing Institute predict that the rest of 2016 will bring further changes to content marketing. These include:
A shift from creating 'more' content, to the 'right' content

Personalisation

'Hyper-relevant' content delivered instantly

Content delivered to wherever the consumer is engaging - social, email or any channel

An increased pressure to deliver a seamless, engaging experience
These changes are in line with the move to more consumer-led marketing. It's now a lot more about understanding the needs and feelings of your intended customer, and working out what content they're looking for, where they want it, and how they want it. Gone are the days of just sell, sell, sell.
It's becoming increasingly difficult for marketers to cut through the noise and really give their target market what they're looking for, and with pressure set to increase, the task of creating the right campaigns is only going to get harder.
Swarovski
The importance of content marketing is now being realised by more B2C businesses. For example, Swarovski, the jewellery brand is now pushing its content marketing strategy, after appointing agency 'Somethin' Else'to handle their account. Swarovski are looking to engage with audiences through video, and the agency has been tasked with using this medium to build strong and long-lasting relationships with new and existing customers.
Swarovski's Hayley Quinn, said: "The agency quickly got to the heart of our brand and showed great insight into our audience, coming up with creative ideas that will ensure the content we put out is entertaining and adds to the experience our consumers have with our brand."
What does this mean?
Marketing is now impossible without great content.
Content can be anything, it isn't just about blogs and email anymore, think Facebook Live, think Vine, think augmented reality... They're more engaging for consumers. For instance, Swarovski choosing video as the main focus of their first content marketing strategy, shows that consumer brands are diversifying their marketing mix to reach & engage audiences.
I think that this is a really good move for Swarovski. By recognising the importance that video plays within a content marketing strategy, they will be able to stay on trend with an increasingly digital audience who now spend at least 27 hours per week online.
What's next?
The functionality of websites, and adverts to show more personalisation is only going to get better, with more and more companies adopting technology that allows advanced segmentation. The rise of personalisation supports the importance of customer-centric marketing, as both of these trends harness the power of a bespoke experience, specifically tailored to the needs of the customer.
We also can't ignore the rise of augmented and virtual reality, and the role that this will no doubt play in the future of content marketing. How great would it be to immerse your customer in a world where your product or service is being used? There's no better way of showing how great making use of your offering would be.
Is your finger on the pulse?
Keep pace of the latest industry trends across marketing, digital and technology by subscribing to daily, weekly or monthly updates from the Katapult marketing blog...