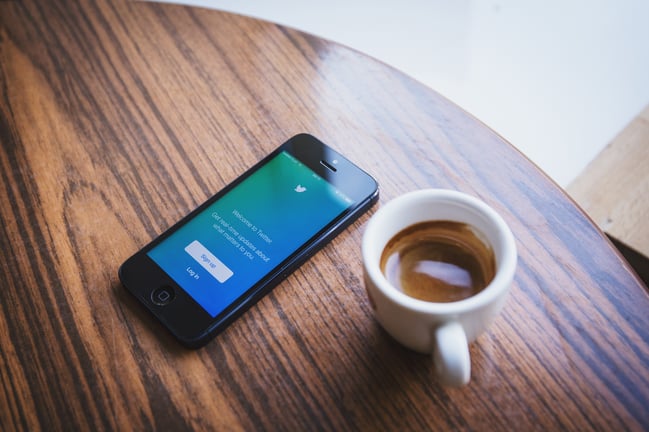 Trending at Katapult is new feature designed to keep you up to date with the latest marketing, design and video news as well as new industry breakthroughs. This time, we take a look into how social and behavioural data can inform online marketing campaigns and what this means for marketers.
What is it?
Social media is an integral part of any successful marketing campaign, and is used to engage with customers, but many marketers are missing out on is what else it can offer: Social data. This is the opportunity to learn more about your audience, their habits, their wants, their interests, their needs - it's the chance to understand who you're talking to, and who you're trying to sell to.
The more that you can learn about your customers, the better the position you will be in to meet their needs, and to position your products/ service as the solution they are seeking, in the place that they are searching. To be a successful business, you can't just sell your product anymore, you have to solve problems.
What's new?
It might not be a surprise to you that Facebook dominates the landscape for insights to user data, and online advertising, since overtaking Google in 2013. According to Marketing Week: 'Custom audiences and the Facebook Audience Network (FAN) have added to the power of its network with data-led and native advertising, particularly in mobile apps, although it has also now been extended to video ads and desktop websites off Facebook'.
But now that data is more sought after by marketers, larger companies such as Google and Facebook are making it more difficult for it to be accessed - the 'walled gardens' created are said to be part of their own strategies. At the moment, we're yet to see what this will look like in the future.
Social listening
Social listening has had trouble forging a strong identity for itself, but with the rise of social data, listening has become paramount. According to Brand Watch, 'what was once a lone marketer keeping track of brand mentions and automated sentiment scores has now become an enterprise-wide operation, with multiple teams, stakeholders and processes extracting an increasing amount of value from online conversation data'.
In my opinion, you should never have been able to deny the benefits from using social listening tools. Not only to keep an eye on what people think of your business and your product, but also to see what else they're looking for. What more do your consumers need that you could help with?
Who knows, maybe this could lead to the development of a new product/ service for you!
More than marketing
While social data and listening is most commonly used for consumer engagement, reputation tracking, campaign measurement and influencer marketing, some businesses are using it for legal, and security reasons!
A brand who specialised in having exclusive sports broadcast rights set up a social listening system which kept track of users uploading sports clips to YouTube, Instagram and Vine, which helped to identify possible copyright violations, and control infringements. This means that the brand were able to maximise the value of their package exclusivity.
A bank in America is even using social monitoring to track if there are any potentially damaging cyber attacks on the horizon!
What does this mean?
There is so much potential for a business that wants to make use of social data. It's all about understanding who you're talking to, and what they're looking for. Knowing that, will help to make your business better. Just Eat's global CMO, Barnaby Dawe said:
"The closer you can get to your customers to understand their behaviour, the more effective your marketing messages will be. We have been integrating our data with social platforms for a while now with excellent results. We can identify cohorts of customers and tailor messages accordingly. In some of our markets we can use ad networks to track customers across their devices which helps identify usage patterns and behaviours".
Social data is no longer just for helping with advertising. With this said however, not all brands will take advantage of the data available leaving some 'behind the times'. And as some brands adopt these new techniques, the gap will widen as value from social data grows into a powerful and competitive advantage.
What's next?
Becoming a socially intelligent business.
As the rise of social data soars, brands that want to remain competitive will adopt techniques. Whether this be for marketing purposes, or even legals and security, businesses will become a lot smarter in the way that they use technology to gather data. According to research by Aberdeen Group, best in class marketers are 58% more apt to use analytics and data visualisation solutions compared to all others.
I also think that their will be a greater emphasis on social listening and monitoring within social media or marketing teams, as this is something that doesn't seem to be at the forefront at the moment. With the data and information available to us marketers, we have all the tools needed to create the most engaging and relevant campaigns for our audiences.