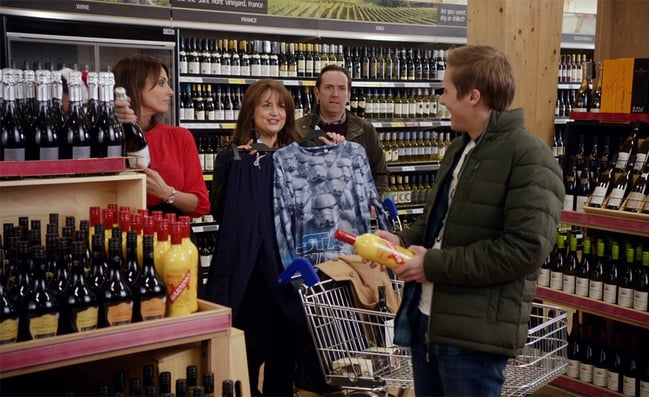 Trending at Katapult is a new feature designed to keep you up to date with the latest marketing, design and video news as well as new industry breakthroughs. This time, we take a look into how a focus on marketing, brand and communication helped Tesco to recover from the crisis that they found themselves in a year ago...
What is it?
A year ago, supermarket giant Tesco, found themselves in a state of turmoil... After reporting an annual pre-tax loss of £6.4bn due to a 'slump' in sales and an accounting scandal, the future wasn't looking so rosy.
According to The Telegraph: "Tesco [were] dragged deep into the red by £7bn of one-off charges. These include an impairment charge of £4.7bn on the value of its struggling supermarkets, £570m on stock, and £416m of restructuring charges as it makes more than 10,000 staff around the world redundant and closes shops.
The company also revealed that size of the blackhole in its profits that was caused by the accounting scandal is larger than feared. After further investigations about how it booked income from suppliers, Tesco believes it overstated profits by £208m in previous year, up from £145m in October. This takes the overall impact of the scandal, including the cost in the last financial year, to £326m."
But through all of this doom and gloom, Tesco's CEO, Dave Lewis didn't lose faith and vowed to rebuild the company even after one of the biggest losses in British corporate history. How did he want to achieve this? By placing his focus on "what makes Tesco unique" and using marketing and brand techniques to turn it all around.
What's new?
Marketing Week said that: 'Tesco returned to profit of £162m for the year to February 27 on sales of £48.4bn. It grew like-for-like sales for the first time in three years – up 0.9% in the fourth quarter.'
While part of his strategy to pull Tesco out of their slump was to make the supermarket more competitive on the pricing of products, the remainder was to 'invest in what differentiates Tesco' ie. the brand, and marketing.
Dave Lewis said: "That is the Tesco brand itself and what we do with our own-label, the proposition we put in stores in terms of service, range, availability and price. But it also means the brands only we have. It's that combination of things that make shopping in Tesco a unique experience, they will be the things that ultimately differentiate us and ladder up to helping serve Britain's shoppers a little better every day."
Tesco were keen to stand out when it came to marketing, and at Christmas, rather than pulling on everyone's heart strings like other companies, Tesco went with a humorous campaign - which they are still rolling out this year.
Marketing boss at Tesco, Robin Terrell said that: "We are trying to approach things in a very different way. If you look at the market generally there's a lot of sameness out there. Even in terms of media mix, execution, style, tone, it's all the same."
Robin Terrell went on to explain that their ad spend has dropped almost a third in the past year, which relects their move into digital channels, as well as their own media. Without talking specifics, he said:
"Our media mix has changed quite dramatically. We were very TV focused. We are now putting a lot into digital and making the most of our own media. Even things like trucks. We have thousands of trucks and we've installed panels in the trucks so we can change the media very easily and inexpensively.
If you look at some of the things on social and direct, we've done things in a very much more customised way. We have very much put our money into a more personalised way of communication. It is something people don't always see as it is more targeted to the groups of customers we are trying to impact."
Clearly the focus on being digital, personal and giving consumers what they're looking for is helping Tesco to succeed.
What does this mean?
Personalisation and customising marketing is still on the rise! And it won't be going away any time soon, so it's time to get accustomed to working this way.
Consumers are becoming more savvy, and they can easily see through campaigns that are mass marketed, meaning, they no longer work! Think about it, would you open to or respond to something that clearly has no relation to you, or your wants, or your needs? Probably not.
Buyers are expecting a much more personalised service across channels, not just emails, but social media, products, services, everything. Research by Hanley-Wood Business Media back in 2013 showed that '78% of consumers stated that brands [who] create unique and personalised content are more interested in building a relationship with them.'
This means that we as marketers need to invest more time into understanding our consumers, and making that extra effort to personalise where possible, otherwise, our brands will come last in the race to please consumers.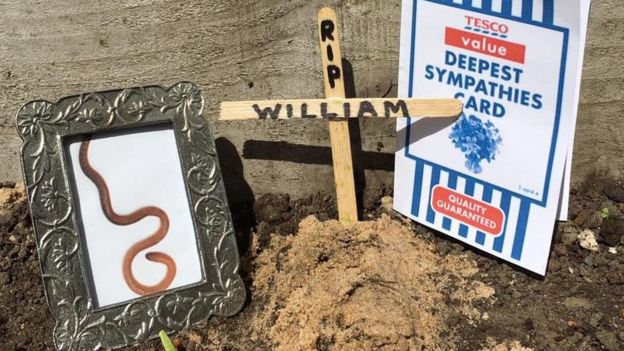 Remember William the worm? This surreal Facebook conversation between a customer and a customer service representative is a great example of Tesco triumphing personalisation through customer service excellence.
And who doesn't love Tesco Mobile's cheeky Twitter tone of voice - they're certainly not afraid of showing a bit of personality.
@misterjoelee Nah the worst thing is your own mother blatantly ignoring your calls.

— Tesco Mobile (@tescomobile) 3 July 2016
What's next?
Getting personalisation right might sound easy, but it isn't really... However, there is a lot of technology out there that can help us to give consumers the marketing that they want. Take email marketing for instance, the technology that exists within software such as HubSpot allows us to correctly address the recipient of the email, grabbing their attention from the off.
On social media, we can make use of adverts that directly address the audience that we're targeting - while this won't be stating their name - the copy and appearance of the ad will be appealing to the audience that we're targeting through demographics and custom audiences, making it personal. The same can be said when using ads across the Google search and display networks.
So what does come next? Be personal. Be more personal. And keep being personal. Personalisation is the future!
Photo credit: Marketing week