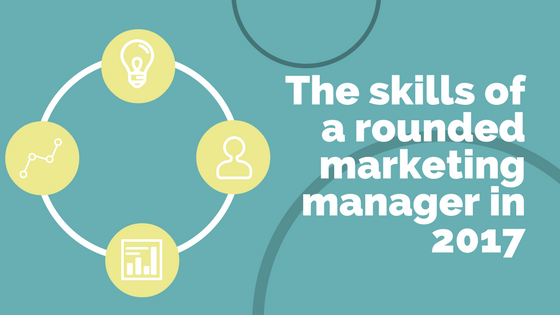 Have you heard about 'T-shaped' people?! It was certainly a new phrase to me when I read The Chartered Institute of Marketing's (CIM) fascinating post on marketing skills. T-shaped people are supposed to have a broad spread of knowledge and expertise in many marketing areas - but they hold a key specialism in one particular area, such as data analysis or copywriting.
For 2017's marketing managers, the need to embrace as many different marketing procedures and jargon is, frankly, crazy. You're too busy spinning many plates and juggling different balls to do everything yourself - especially in this ever-digital world.
So we've looked at the basics of what makes a rounded marketing manager in 2017 should and shouldn't know. We've narrowed this down to four key areas which we will discuss in a little more detail - technical, strategic, creative and support.

Technical skills
Need to learn technical skills:

★

★

★

☆

☆
Technical skills around digital marketing in particular, require years of knowledge to optimise your website and paid marketing plans to the best they can possibly achieve. There is a reason why there are so many freelancers for SEO and PPC - because no-one really needs a full-time person in-house for these roles, unless you're a large corporation.
This means having basic technical skills in-house is all you need, and a network of trusty freelancers and agencies to help you out along the way. If you really want to grasp some more knowledge on these areas, check out website Moz for free classes on SEO, and Codeacademy for self-guided lessons on coding.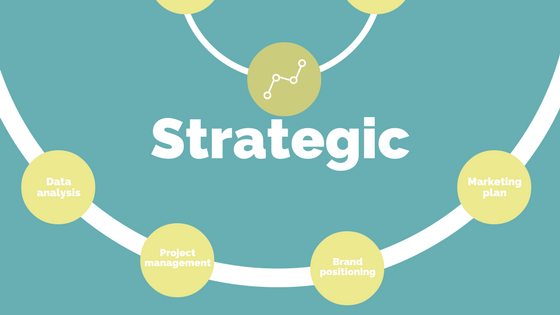 Strategic skills
Need to learn strategic skills:

★

★

★★★
As a marketing manager, being 'strategic' should be at the heart of your skillset. The keeper of your brand, creator of the marketing plan and project manager of any new website or exhibition stand - you should firmly sit in the business as the 'Conductor of the Orchestra'.
This skillset also comes in useful in identifying your requirements when it comes to building out your supporting marketing team - if you have the budget to do so. Daniel Rowles, Course Director at CIM explains, "Developing an effective strategy for identifying the digital skills gaps within your team is fundamental in your ability to achieve a good mix of skills."
The greater spread of skills, the greater the expertise and success of your marketing department.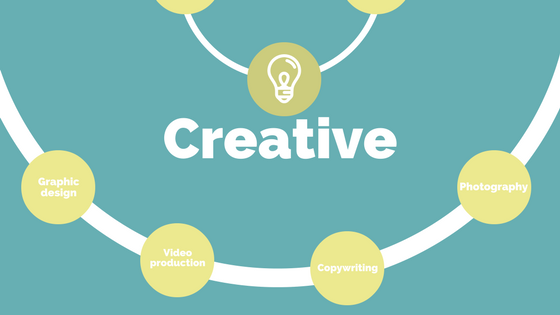 Creative skills
Need to learn creative skills:

★

★

☆☆☆
Just like technical skills, it is certainly a positive if you have got a specialist skill you could utilise, but trying to get 'up to speed' with a creative skills yourself, may be unnecessary.
Designers, animators, copywriters and photographers have been practising their skill for years, using the best software and tools to do so. This means greater expertise, and thus, greater outputs can be achieved outside of your four-walls.
There has been, however, an explosion of online tools as 'generalists' marketing managers want to have a go at doing video and graphic design themselves. For those looking to do just that, let me introduce you to Canva.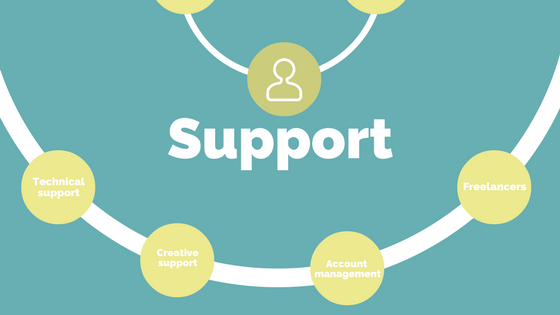 Support skills
Need to learn support skills:

★★★

☆☆
Building out a marketing team around you, it is important to be able to support your team in many different capacities - until you believe it is time to recruit for a marketing support role.
Depending upon your skills already, you may need to offer both technical & admin or creative support, as well as give guidance to freelancers and agencies you are working with. For the lone marketing manager, this is a skillset to develop in preparation for a people-management role in the future.
Any other skills?
According to a survey of over 2,000 marketers by Smart Insights, the three most valuable digital marketing areas in 2017 in terms of sales and lead generation will be content marketing (20.3% of votes), big data (20.2%) and marketing automation (10.3%) – an interesting mix of old and new that points to the complexity of the task facing managers and business owners today.
Our advice would be to focus on creating a balanced mix of basic skills that you can draw upon when talking with specialists. Use free online courses to build up your knowledge, and if you've got the budget in the future, employ flexible employees who are your 'T-shaped' people - leaving you to be more strategic and continue to lead your marketing strategy.