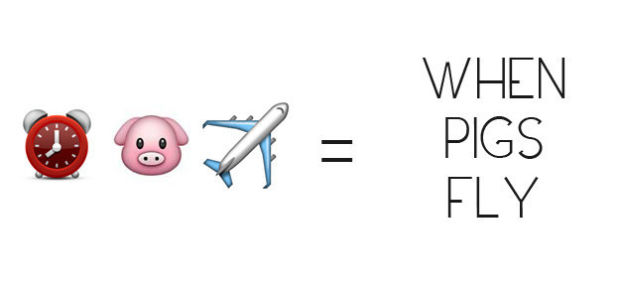 Emoji?
In Japanese, the word 'emoji' means 'picture letter', which gives the impression that pictures can be used to replace letters... With every apple iOS update, this seems to be the case more and more. You can even search emojis in Bing now too...
The idea behind an emoji is for a digital image to reflect an idea, an object, or an emotion - as they say, a picture tells a thousand words - this could not be more true. Evoking emotion through the use of emojis also helps to ensure that language is received the manner it was intended and is not taken in the wrong way (we all know this can happen with texts or emails...).
But how can they be used outside of a text message amongst friends?
Brand marketing
With the global messaging market growing, it is becoming more and more desirable for brands to be at one with their intended consumer, by making personal connections, offering real time communication and ensuring that customers really feel like a brand cares about them as a person.
Adding personality is where the emoji can come into play...
Is there any better way to humanise a message than the use of an emoji?
They do the job of tone of voice on the telephone by demonstrating the intended emotion behind text, it makes it look sincere, and you will have the chance of really getting through to someone; at that point they are a lot more likely to make use of your product or your service.
After all, emotion is better than promotion, and becoming a social brand is just as important for B2B companies as it is for big consumer brands. If you're a B2B company, you may want to check out this eBook to find out how to engage better with your customers by being social.
Break down barriers
Emoji's transcend all language barriers - everyone understands symbolism meaning if you make use of emojis, especially in social media where imagery or more 'pretty things' are heavily shared. Or even when you're blogging; you open yourself up to a much wider audience!
Take your brand international and globalise your campaigns by making use of this 'new language'.
The branded emoji
Domino's
You can now order pizza through the use of an emoji (in the US) - just tweet Domino's a pizza emoji and they will take care of the rest. This definitely shows personalisation and that convenience for the consumer is a high priority on Domino's list! This feature has certainly gone down a treat on Twitter! We remain hopeful that this will also be rolled out in the UK!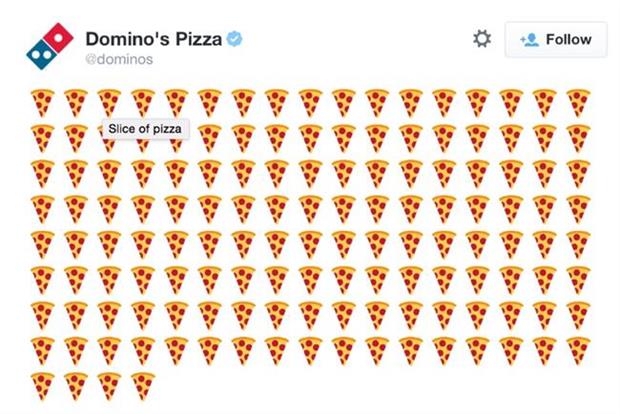 Burger King
Following the introduction of a new product set to grace the Burger King menu - chicken fries - they deciding to make their own 'keyboard' depicting different emotions of a chicken, on the fries packaging.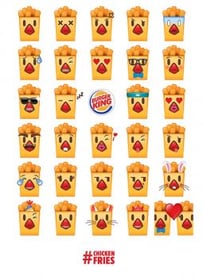 Ikea
According to Ikea, men and women would get along better if there were emojis for carrying out domestic tasks, such as making the bed, or doing the hoovering. So, they took it upon themselves to launch 'Ikea Emoticons', which include the all time favourite... meatballs.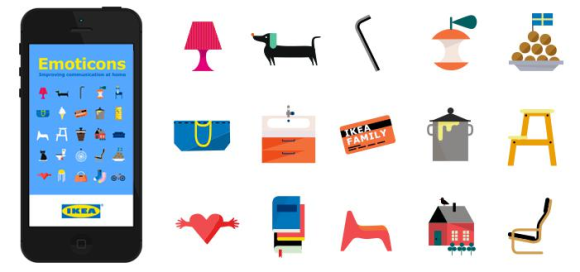 Mentos
Introducing 'ementicons', a fresh way to express yourself... This involves different expressions on Mentos which, whilst similar to what is already available on your keyboard, offers a little bit of variety so you'll never get bored when it comes to using emojis!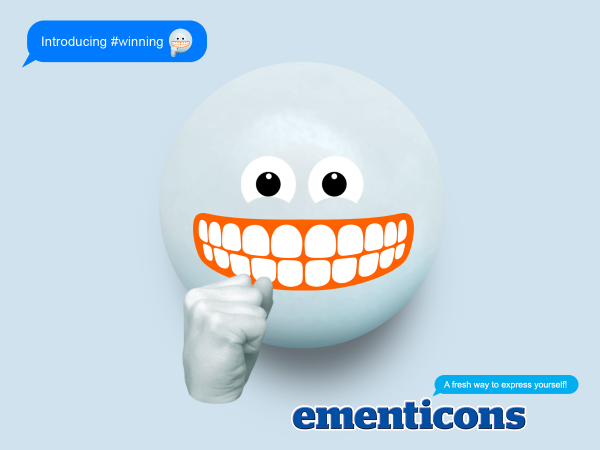 Coca Cola
Even one of the biggest brands in the world has adopted the use of the emoji. As many of you will know, one of their goals is to make their customers smile... With this in mind, they have changed their domain names to happy emojis so to always ensure a smile, aww!
BUT be careful...
We might have spent the past 500 words telling you how fantastic emojis could be for your brand, but remember that you have to speak to the demographic of your buyer persona. Do your research and make sure that yours is open to the use of emojis and won't make your intended message unclear.
Other than that, have fun constructing sentences with emojis!