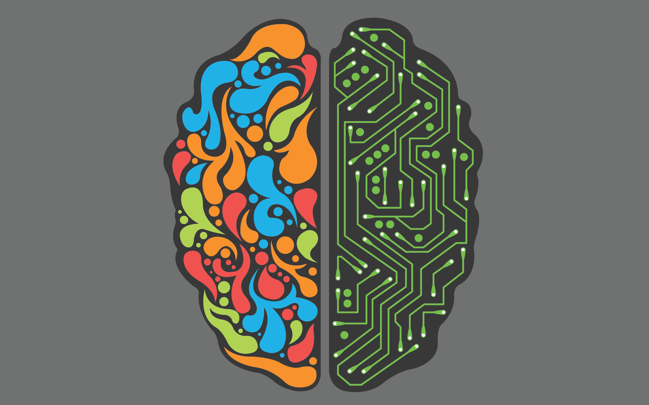 When it comes to marketing, there has always been two separate ingredients to executing a successful campaign - art and science.
Traditionally, there has been a huge divide between artistic and scientific marketers. But the pressure is now on for Marketing Managers and Executives to have a skillset that will be suitable for the two job roles.
To give you more of an insight as to what this means, let me break down the differences between an artistic marketer and a scientific marketer:
Artistic Adrian
Artistic Adrian has always had an eye for creative detail, whether that be the look and feel of a brand, or the tone of voice, Adrian knows how to make things look aesthetically pleasing.
Adrian takes time to get to know his audience, and will base decisions on their interests, likes and pain points.
He is a talented wordsmith, able to make even the most boring of subjects exciting in minimal amounts of time. Once he's completed his content masterpiece, he knows exactly which form it should appear in in order to attract the most suitable prospects.
He also knows how they should look, Adrian may not necessarily have the skills to be a graphic designer, but he is able to articulate the exact look and feel of the content.
Once he has managed this end to end process, he releases it into the big wide world - sits back and watches the views pour in.
Scientific Sally
Scientific Sally was the child who would take apart her toy train to see how it worked, she's a natural problem solver and a self-confessed marketing geek.
You'd often find Sally working solely on digital marketing campaigns, with technology thriving the way it is, this is where she is able to shine.
Within her role, she spends her time optimising existing content or web pages, looking at automation opportunities and searching for the next best thing for re-engaging warm leads.
All decisions made by Sally are data driven, and when optimising she is an A/B testing evangelist. Sally will never sit back and watch things tick over, she believes that consistently tweaking and analysing marketing efforts can only result in further success.
What hurdles do each of them face?
Both Adrian and Sally are capable of delivering results with their specific skill sets, but what aspects could they improve on?
The artist
Although Artistic Adrian is able to deliver beautifully designed and written campaigns, they are usually launched and the next campaign or asset becomes the new focus.
For an artistic marketer it's all too easy to let your creative thoughts run away with you, which means less time invested in gaining the best results from your campaign.
The scientist
Results are a scientists main priority, with the main question on their lips surrounding any type of marketing activity being 'why?'.
All to often, scientific marketers can get so hung up on answering their questions and making improvements, they can often forget that what they're doing is marketing to real people, and not just percentages.
Science and art aligned - the dawn of the Sciartific Marketer
The key to being a successful marketer is to become a fusion of both Adrian and Sally. As you can see, there are many similarities between art and science when it comes to marketing.
Predicting how, and why prospects will interact with your business may seem like quite the scientific task, but in order to even create a demand for your brand, creativity and art is key.
After all, you can spend hours ensuring calls-to-action and forms are positioned in the right place for conversions, but if your website has no creative flair...how many prospects will be turned away at the first hurdle?
Developing and promoting your brand requires creativity and an artistic flair, but the art of ensuring that the effectiveness of your creative efforts relies on science. They have now become the Ying and Yang of marketing success.
Rule the roost, become a better marketer in 2017...
The sciartific marketer is being seen more and more across agencies and businesses. But what more can you do to better your marketing performance and to become and all-round, excellent marketer?
2017 is the Chinese year of the Rooster, an animal said to share common characteristics such as being observant, hard-working, resourceful, courageous and multi-talented...much like the marketing folk reading this blog!
Learn more about how you can embrace your inner marketing Rooster and make 2017 your year...