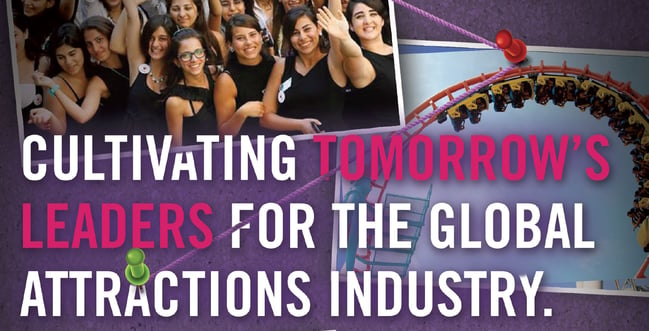 For the second time this month we have some of the Katapult team over in America for a key industry event, on this ocasion we are attending IAAPA, the biggest and must-attend conference in the leisure & attractions industry.
Having worked in the industry for over ten years, with a number of fantastic clients, we enjoy catching up with a whole range of great people across the industry at a range of key annual events.
IAAPA Attraction Expo
This year will be our fifth at IAAPA's Attraction Expo in Orlando, but still nothing prepares you for the enormity of the event and buzz it generates.
This year we were honoured to play a part in the kick-off event...
Great to see our work on the big screen at the @IAAPAHQ kick off event - proud to support the foundation & the industry #IAE16 pic.twitter.com/LmhqHWH7bm

— Katapult (@_Katapult) November 15, 2016
We've been working with the IAAPA Foundation to help communicate their mission and proposition to the industry. As well as promotional literature we produced a video which was shown at the expo's kick-off event. You can view here:
Proud to be supporting the IAAPA Foundation
Founded by members of the IAAPA board in 2010, the Foundation's mission is to cultivate opportunities for young people to pursue careers in the attractions industry.
In partnership with JA Worldwide, the IAAPA Foundation connects students across the world to the attraction industry and supports them through opportunities such as scholarships, residence programs and internships.
We're immensely proud to be able to support the Foundation, albeit in a small way to help promote their message and raise awareness of how both attractions and industry professionals can get involved and help the Foundation's efforts thrive.
For those of you attending IAE this year, enjoy and be inspired. Our Creative Director, Phil Higgins will be at the show all week, so please drop him an email via phil@katapult.co.uk if you want to say hello.