Part 2: Starting your job
So you've got your first job and you're nervous. You're feeling scared of your new workmates, perhaps even slightly petrified of your clients already! But you're mainly excited and you can't wait to get stuck into your new career. You've got so much to give, so much to prove… but first coffee, one sugar, Pantone 730 please!
Studio Mentality
It's a fact. You've got to make coffee and tea, you have to be a team player. This is one of the most important aspects of joining a new studio! Your new workmates know the clients; you may be the new hotshot in town, but these people are the hotshots to your clients, remember that. Learn from them, be a sponge and soak it all up, everything that you can and then speak up, suggest ideas and improvements to projects that you think would work.
Undoubtedly you've got a lot to prove and you're more than capable of adding that extra element to the team, but initially you've got to see how everything works and become a piece of the glue that sticks everything together. Always be yourself and eventually you will integrate within the studio, but it's so important to learn how the team works so you flawlessly slip into their routine and can get some seriously good work done!

Research
We discussed research in Part 1. It's something you should never stop doing! Keeping yourself on the pulse of design trends is imperative, it's also useful for getting yourself ready for your new job. What clients do your employers work for? Find out what work they do in the sector? Who are the competitors? What do they do? What do their brands look like? What works, what doesn't? Could your employers send you some recent work that would familiarise you with the brand or the type of work you will be undertaking? Compile this information in a PDF presentation so you can reference the materials when you draw a blank. This will show you're keen to hit the ground running.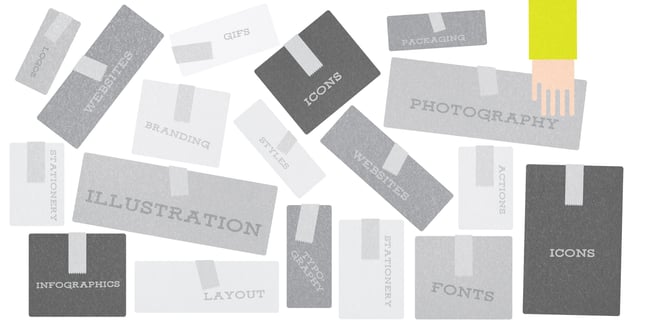 After that it's important to keep in the loop of the industry, following designers or agencies you like on Instagram, Twitter, Dribbble etc or checking out websites such as Design Week and Creative Review on the latest news in the design world. Doing this will not only keep you informed on latest trends but also could inspire you in your own work!
Common Practices
With university work, you will make mistakes that can be forgiven, but when the clients' money and the studio's reputation are on the line, things get more intense. There are a few common practices you can do to ensure you don't leave yourself in a bind when getting your artwork or presentation ready for the client:
Reading the brief
It sounds silly to mention this, we can all get carried away when being creative, but essentially does your creative answer the brief? It may look fantastic, your idea might be seriously clever, but will it work? Will it be applicable for the target audience? Will it fall on schedule and on budget? Refer to your brief, make notes and sanity check. It's there for a reason! Pushing the boundaries is where we get creative, but answering the brief is our job.
Discuss your ideas
As part of a team, it's always valuable to discuss your ideas. Run your concepts across the team, they might spot an issue or suggest something to make it better. Most of all, they may encourage you to pursue the idea further, so it's always worth sharing and bouncing your ideas around the team.
A problem shared is a problem halved
We've all been there, creative block. We don't want to appear to struggle with a concept or with the work, but bashing your head against the desk and stressing yourself out won't help anyone. Take 5 minutes, compose yourself. Make a drink for everyone. Gather everyone in a space and share your frustration. As a team, it's imperative that everyone works together, and you'll find that if you share an issue, your workmates will be more than happy to help you along. This in turn will let them turn to you when they need your advice as well.
Checking your work
This is a must, just like referring to the brief, you need to thoroughly check your work every single time. Mistakes happen, we're all human, but we can use checklists to make sure that we don't make those mistakes frequently. Your checklist should include:
Spellcheck
Proofread (by someone else in the team)
InDesign Preflight Checks (flagging any RGB to CMYK issues)
Overprint Preview (flags any object or printing issues)
Printed proof (lay out on a table and study for any inconsistencies)
Final read through
Checking final exported files (making sure nothing has gone missing!)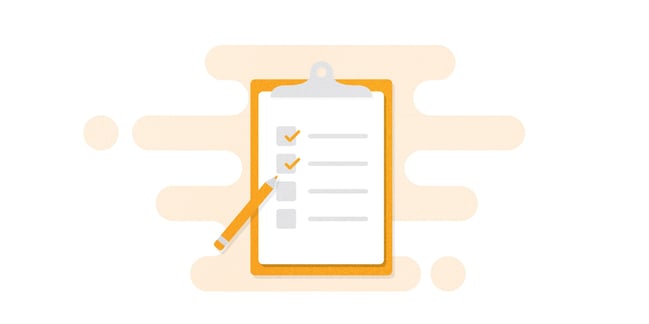 Back up your design
Picture the scene; you're in a boardroom, your perfectly crafted concepts are in front of you… as well as a tired client who has been pitched all sorts all day… you present your work proudly to knock their socks off… and they turn to you and utter "but why that colour?"
Just like in maths in school, you've got to show your 'working out' in design. Why did you pick that font or colour? Why that shape? What does it represent? Giving gravitas to the design decisions you make, gives them stronger foundations when pitching. If you can confidently talk about your designs, just like when you talk about your portfolio, you will sell the concepts a lot more effectively.
Take criticism
It's hard to take criticism, especially when you work really hard on a creative design and are proud of it. But in this industry, criticism is part of daily life. We critique each other, and help each other out. It's a subjective industry where everyone is entitled to an opinion. Some clients might not like your designs, or colour selections or font choice, and that is their opinion. You selected those things for specific reasons and you can explain why, if they aren't convinced, it's your responsibiliy as the designer to identify what the issue is and then come up with a solution. You should never get upset about someone disliking your work, if their feedback is constructive then you should always take it on the chin, and take it on board.
Hopefully these tips will help you ease into studio life. If you concentrate on your work, produce great creative and just be yourself, you'll find the buzz of studio life normality in no time. If you missed Part one on how to get your first design job, you can check it out here.