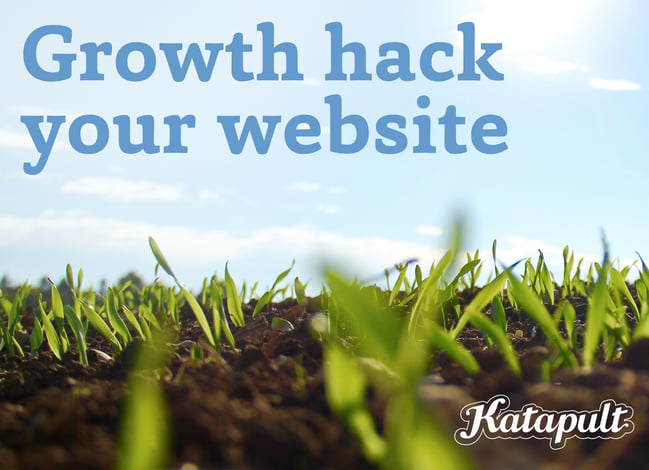 Your website is your number one sales resource, working 24/7 to generate 1000s of first impressions and a steady stream of leads on a daily basis. But is your website fit for purpose?
According to Adobe, 39% of people will stop engaging with a website if images won't load or take too long to load. The golden rule is under one second per page.
Worse still, once your website loads, users form an opinion in .05 seconds and typically only read about a 1/4 of the information on a web page.
That's a lot to do in less than 2 seconds - and even if your website does pass the dreaded blink test...what next?! You still have to successfully navigate these users through your website to take an action, make contact, or complete a purchase.
OUCH!
With so many things to go wrong, no wonder the website development process is so painful, and we all tend to put it off for at least 2 years to give us time to recover from the previous experience.
Yet, there are many good reasons to embark on a website redesign, the five reasons we most commonly hear are:
1. Our website looks out of date
2. Our website doesn't work on mobile or tablet devices
3. Our website isn't generating enough leads
4. We find it difficult to make changes or updates to our website (and costly)
5. Our website no longer reflects the direction of the business
These all sound like pretty good reasons for a new website right?
Well in theory, yes, but what all these reasons lack is meaningful insight, driven by data, and aligned to your business goals. Without this, there's a good chance all your hard work undertaking that long and painful website redesign may be futile, leaving you open to the same problems 6, 12, 18 months down the line.
Here are 3 better reasons...
1. We need to increase leads generated through the website by 30% from 20 to 26 per months within six months to achieve our company revenue targets.
2. Our website conversion rate from visitor to lead is currently 0.8%. We have identified a lack of conversion points on the website which we need to rectify to reach our goal of 1.5% visitor to lead conversion.
3. Our website user journey is flawed - we are seeing high bounce rates (80%+) on product pages because they lack clear calls-to-action to signpost visitors through the website to convert.
"Sounds good, but where do I even start, please tell me there's some good news?!"
Don't worry - there will often be multiple reasons to embark on a new website project, and they'll likely be a combination of data-driven and qualitative insight..but the good news is, you don't have to fix everything at once...you can effectively 'growth hack' your website, bit by bit.
Introducing growth driven design... a new approach to website development
Growth driven design turns the traditional website development process on it's head, negating the need for a horrid start-from-scratch site every two years..where's the champagne?!
Instead, this new process focuses on monthly iterations, starting with a straightforward 'launchpad' website which you then build upon, using data and analysis to inform and prioritise improvements.
Don't run before you can walk
The key takeaway to remember is that this process doesn't need to be overly complex (though it may look a bit daunting on the diagram!)
The trick is to start small and built up as you gain data, confidence and experience. Yes, you'll probably need a few tools to help you capture and analyse the data, but the good news is, most of these are free, or start with a free basic model. As a starting point, Google Analytics, a heat mapping tool such as Hotjar or Crazy egg and an A/B testing tool will get you well on your way.
What about justifying the cost and time investment?
Working with an agency, or indeed embarking on GDD inhouse will incur regular time investment and development costs. Always remember that ROI speaks volumes, and data-driven insight delivers results.
In a traditional website development process, how could you guess that something as simple as changing the colour of a button would result in a 25% increase in conversion rates. Couple this with spotting a higher-than-average bounce rate on a product page, and countering it with a relevant call-to-action and the results soon start to multiply... soon you'll be laughing your way to the bank.
Interested in learning more?
We're running an exclusive event next month, for Marketing Derby bondholders, so be sure to join us. For those not based in Derby, subscribe to our blog. We'll be posting some growth-driven-design announcements very soon.