Over the past decade, websites have become more than just an online catalogue and yellow pages. They're now a vital part of your online sales process. It has never been more important to nail the design of your hardest working sales employee.
Most businesses will wince at the sound of the words 'website redesign' as they remember how lengthy and difficult the process was. Growth driven design (GDD) is the concept of measuring your websites activity and optimising its design in order to reach your audience more effectively.
Focusing on cold-hard evidence means that any decisions you make regarding your website are informed and much more simple!
Once you've got your head around how growth driven design works, the next hurdle is understanding how to roll it out across your own business - and most importantly the tools you'll need to use to do this.
Below we've listed a range of tools that will get you started with GDD:
Heatmapping:
Hotjar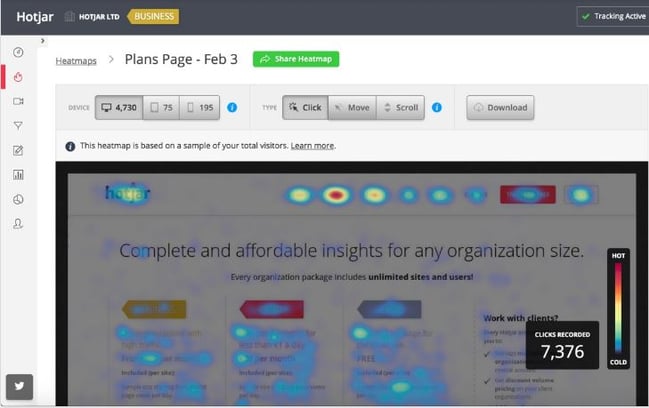 Why Hotjar?
Hotjar allows you to understand your website visitors movements across your website in great deal.
The tool records your each individual visitor session, meaning you can identify any user experience issues by watching your visitors click, move their cursor, type and navigate across your website.
As well as the session recordings, hotjar also includes features such as form analysis, helping you improve online form conversion rates, and feedback polls/surveys.
Automatic 'snapshot' reports are also pulled based on predetermined criteria, making reporting on your website's activity a doddle!
What's the cost?
Along with free basic access to the tool, Hotjar operate a 30 day money back guarantee and do not tie you into any sort of contract. Costs range from free to $89 per month.
CrazyEgg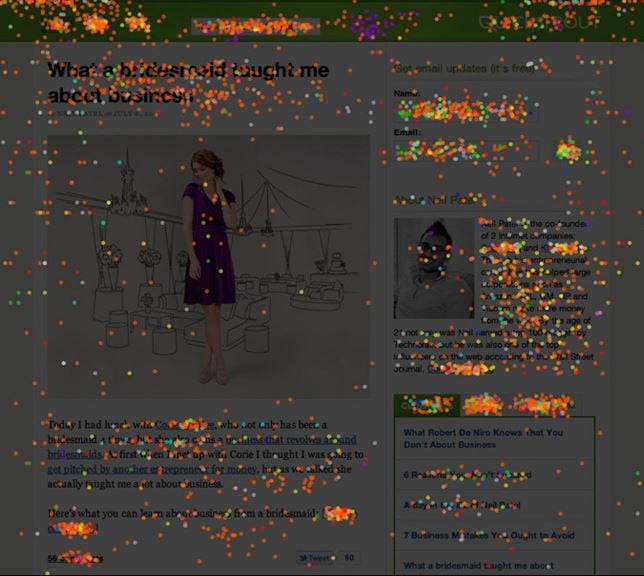 Why CrazyEgg?
CrazyEgg sells itself as 'a pair of x-ray glasses that lets you see exactly what people are doing on your website'. It does exactly what it says on the tin.
Using heatmaps, the tool gives you a clear indication of where your visitors are clicking, why they're leaving your site without converting and any clear problems with the user experience of your website.
You're also able to distinguish which source your visitors are coming from, and look into any patterns in behaviour of visitors from certain sources.
CrazyEgg is known for its simplicity, with six reports available, you're able to pull together and present data in a visual and easily digestible way, even if you don't have the best analytical skills.
What's the cost?
As with most tools, prices depend on the package you choose. There are four different levels to choose from and prices range from just $9 to $99 per month.
A/B Testing:
ABTasty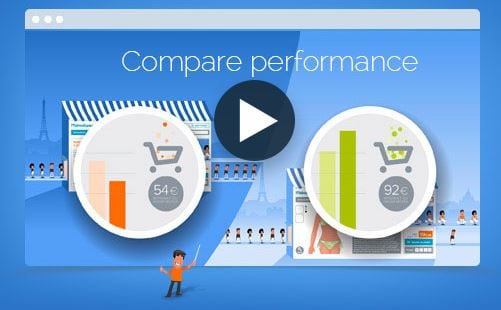 Why ABTasty?
If you've ever wondered what changing the colour or moving modules around on your website would make to your conversion rate, ABTasty is the tool for you.
You can experiment with many aspects of your website's design, without needing specialist IT skills or knowledge.
ABTasty also provides you with analytical data on the type of people engaging with your experiments and how they compare to your original designs. Helping you to make informed decisions.
What's the cost?
VWO
Why VWO?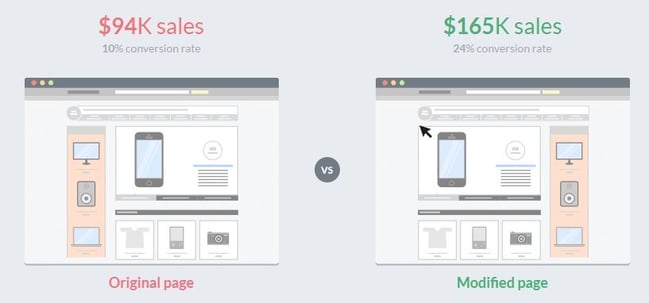 Visual Website Optimizer (VWO) is a point-and-click, simple to use A/B testing tool.
Similar to ABTasty, the tool allows you to modify headlines, buttons and even the overall look-and-feel of your website and test it against your current website to see if it makes a positive impact.
VWO's standard package also includes multivariate testing, split URL testing and heatmapping functionality.
What's the cost?
Prices vary from $49 to $999 per month depending the amount of visitors you'll want to test and also the type of plan that suits you best.
Dynamic content & personalisation:
HubSpot
Why HubSpot?
Now, we couldn t have written a blog about tools for effective GDD without mentioning our partners at HubSpot. HubSpot's all-in-one marketing software allows you to manage all of your marketing activity, from SEO to reporting on one platform.
HubSpot allows you to set up smart calls-to-action that can be embedded onto any website page, and will change depending on whether the visitor meets a certain criteria set by you.
Not only can you use CTAs, you can also use personalisation tokens and smart content modules on any HubSpot hosted web page.
And the best bit? It's super easy to set up! HubSpot offer lots of training for the software so you'll never be left feeling confused or bamboozled.
What's the cost?
HubSpot has three different tiers, Basic £140 p/month, Pro £560p/month and Enterprise £1,680 p/month. In order to have access to HubSpot's full suite of smart content you'd need to sign up to the pro account.
BrightInfo

Why BrightInfo?
BrightInfo is a fully automated personalisation programme that uses a smart algorithm to display the best and most-suited content to visitors by monitoring the way they browse through your website by using in-page or overlay widgets
BrightInfo promises to dramatically increase your engagement and conversion rates.
The algorithm claims also continues to become more effective over time, the more content and visitors it encounters the better it will be.
What's the cost?
BrightInfo bases costs on your business' goals, to enquire about how much this platform will cost per month visit their website.