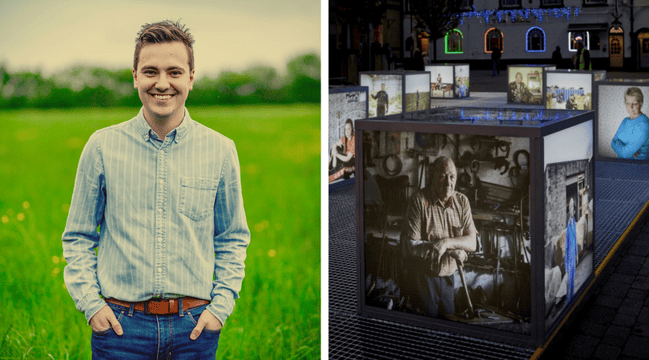 Did you know the phrase "One picture is worth a thousand words" is a fabricated phrase created by a clever advertising executive in the 1920s?
Fred Barnard used the phrase in a magazine to promote his agency while falsely (and purposely) attributing it to an ancient Japanese philosopher. He believed it would give his quote more credibility.
He was right.
While this tactic certainly worked for Fred in 1921, in 2017 I prefer a more authentic approach to creating slogans, adverts and written content for our clients. The problem is, written creativity doesn't always lurk on the tip of my tongue when I really need it most.
Cue FORMAT
Cue FORMAT International Photography Festival - the UK's leading contemporary festival of photography and related media. This unbelievably cool festival, which this year's theme is 'Habitat', is dotted around various venues in my home city of Derby. Pacman-esque, I chomp my way round the world-renowned exhibitions taking notes, photos and inspiration from the artists behind the lens.
I rejoiced in February when our web team declared the revised FORMAT Festival website 'had gone live' - I was the first to scrape the site for dates and times to pack out my weekends until the 23rd April, and wow what a line-up of inspiration it includes...
Photographer Tim Simmons. He will bring his install to the ambient St Werburgh's Chapel that will have people delving deep into his work.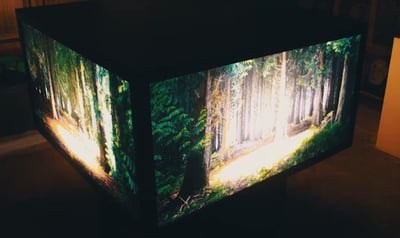 You'll be able to take a 360-degree tour around FORMAT with the aid of cool technology and the artists themselves.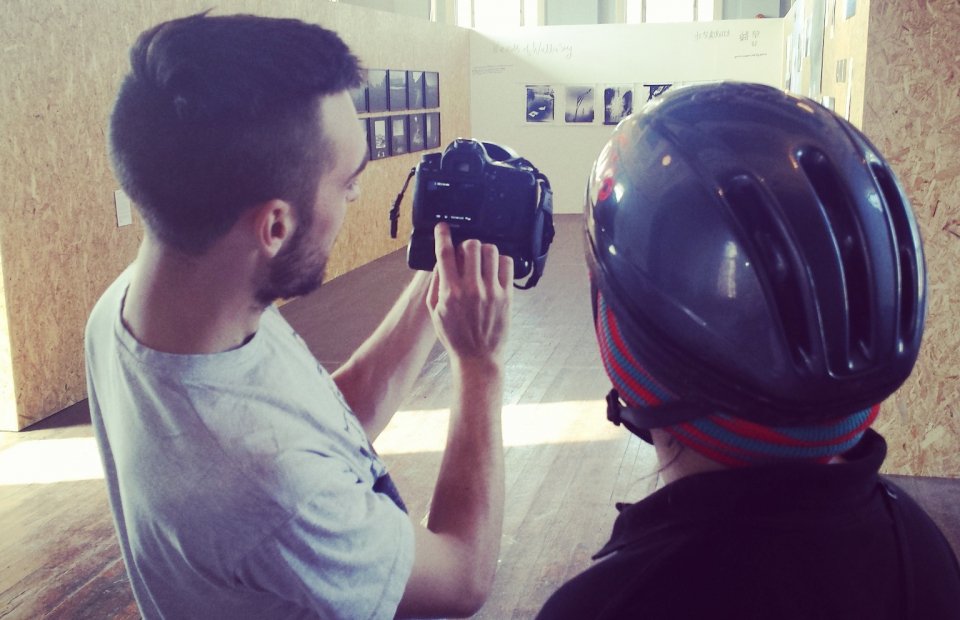 A new exhibition, New Urban Narratives, will be dropped on to the outdoor Cathedral Green venue for passerbys to view.
The list of exhibitions, events and films are all compiled on their website and on the Festival Guide too - I recommend you go to at least one exhibition to get the vibe of the festival.
Inspiration lurks everywhere
Being in a creative job, I always seek new inspirations to widen my creative horizon, and photography is just one way to do this. The poetical work of Morrisey and the quick-witted one-liners from Tim Vine also offer a wedge of inspiration from time-to-time.
Photography, however, gives me a different perspective on the world around us, as well as a sense of escapsim and a chance to create my own stories.
Perspective
Previous FORMAT exhibitions have shed light on artists from different countries, backgrounds and motives. Deeply understanding what these artists are trying to reflect, I find, helps me understand the work we do for our clients at Katapult HQ too.
I need to know in my job what really makes our client's target audiences tick. What's their personal ambitions? How does this affect the way they purchase products? How is their family life shaping the outlook professionally? Target audience assumptions just aren't good enough any more.
Escapism
Do you ever find you have your best ideas when you're not thinking about it? Escapism offers a way for my mind to relax, and being able to walk around an inspirational photography exhibition gives me the breathing space to switch off, and switch back on again when a good idea pings in my head.
Tell a story
I've never been a reader of fictional books, I like to get my stories from photography. Whether it is something I am supposed to take from the photo or not, I love to make my own stories up in the works or art I see.
They're often short, include a comical element, but they never leave my head. It's almost like an 'exercise' to get my creative juices flowing. As a Japanese philosopher clever advertising agency executive once said, "One picture is worth a thousand words", and I try my hardest to decipher what the words are.
Join me at FORMAT
Whether you are within walking distance, driving distance, or flying distance of FORMAT Festival in Derby, I implore you to visit. The world's best photographic talent have crash landed in the middle of the UK - their work is free to see, and full of inspiration.
See you there.