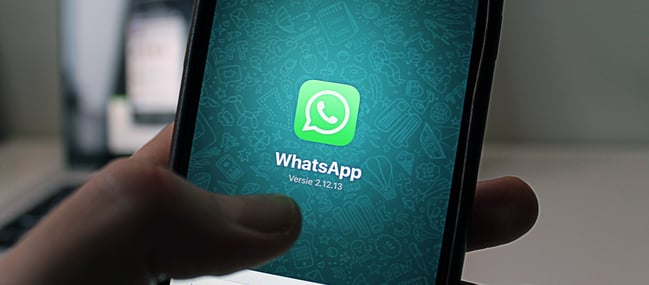 Trending at Katapult is a new feature designed to keep you up to date with the latest marketing, design and video news as well as new industry breakthroughs. This time, we take a look into how brands can combat the rise in 'digital detox' through investing in instant messenger marketing.
What is it?
On 4th August, Ofcom released its Communication Markets Report, and it suggests that people are looking to switch off from digital communications and social media - also known as the 'digital detox'.
The survey questioned 2,025 adults and 500 teenagers, '34% of internet users are now taking regular periods away from the web, from a day up until a month!'
According the Marketing Week, of those surveyed, '59% consider themselves to be addicted to their phones, and a third saying that they found it difficult to disconnect.'
What's new?
In spite of this 'turn off', online usage is on the up! Particularly in the form of messenger apps like Facebook Messenger, Snapchat and Whatsapp.
Ofcom found that 16-24 years olds are more likely to embrace the new, more on demand online services and that instant messaging is 'more important to this age group than any other means of communication.'
In fact, the number of 16-24 year olds using instant messenger has increased from 15% in 2014 to 53% in 2015. They also revealed that they are more likely to keep in touch with friends and family through social media.
Belina Beeftink, of the Institute of Practitioners in Advertising said:
"Brands will have to be very careful with how they communicate. There is a very fine balance between ads being served to people that want them, and ads being served when they they are not wanted or asked for".
She went on to say that platforms such as Facebook Messenger, Snapchat and Whatsapp are the result of consumers creating their own social etiquette, where privacy is a major factor, so brands need to be really careful.
What does this mean?
Depending on how brands use messenger apps will dictate how well it will work for consumers.
Dominos for instance are the latest company to embrace the bot revolution, with the launch of a pizza-ordering bot for Facebook Messenger. Launching initially in the U.K. and Ireland only, "Dom" is touted as an "artificially intelligent customer service whiz," according to the press release, and expands the company's existing "Easy Order" service to the world's most popular messaging app.
Using messaging apps in this space is great, if consumers want pizza, they can get pizza, easier. But what about brands that don't use the apps in this way?
I think that if we are going to be contacted directly through Messenger, Whatsapp, or Snapchat, there has to be a sign up process where we agree to this. Otherwise, brands will be overstepping the mark, and breaching the privacy that is increasingly sought after by customers.
Brands need to be very careful that they don't annoy their customers, or put off any potential ones by getting in touch too soon. Following the inbound marketing approach and nurturing leads after they have made the first move to contact you, still remains the best route in my opinion.
What's next?
We can only imagine.
Brands such as Dominos will no doubt continue to develop their app services to include options to personalise pizzas and have back and forth conversations with consumers, similar to Skyscanner.
"The messaging economy and conversational search are areas which we believe are incredibly important evolutionary features for the travel industry," said Skyscanner Director Filip Filipov.
"It has been a top priority for us to take a pioneering approach when it comes to building a bot for the Messenger platform. We want to make travel search as easily accessible as possible and believe that the launch of our Messenger bot will allow more people to search for their travel in a fun and informative way."
With more and more brands starting to use bots, it almost seems that if your brand doesn't have a bot, you're lagging behind a hot emerging trend.
I'm really interested to see how this develops!