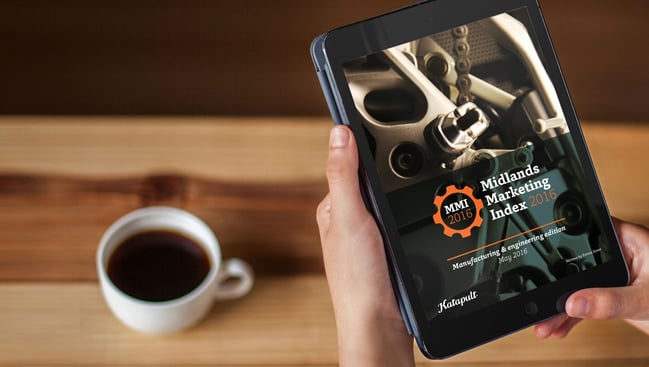 The Midlands region often referred to as The Midlands Engine, is home to a huge number of innovative UK manufacturing firms, all playing a vital role in driving the UK economy forward.
While the manufacturing sector is not typically renowned for marketing prowess, some of these Midlands based businesses are also leading the way for digital marketing. At Katapult, we see this as a key ingredient for growth, an enabler for these innovative businesses to fuel their success further and keep driving our Midlands Engine forward.
So, why is digital marketing so important for manufacturing?
Many manufacturing businesses have been fortunate enough to have built their success on word of mouth referrals and long standing relationships, so sophisticated marketing was never necessary.
However, in a changing landscape where growth is a priority and prospects have shifted their research and selection process to online channels, a digital strategy has never been more vital.
Investing in digital marketing offers manufacturing firms the chance to get found by the right prospects, and generate qualified leads and sales opportunities to drive their businesses forward.
New report: The Midlands Marketing Index
Released on 25th May, the second annual Midlands Marketing Index highlights leading digital marketing practice within the manufacturing sector. The report's aim is to inform & inspire all businesses within the sector on how they can improve their digital marketing performance and get ahead in an online world.
We shortlisted 50 companies from an initial list of 350. Finalists were scored on a scale of 0-100 based on a number of factors including;
Social media activity
Mobile responsiveness
Content marketing
SEO
Lead generation opportunities.
While this report only features a small cross section of companies, there are some great examples of Midlands based manufacturing companies doing all the right things.
Get your copy now:
Download your copy via the link below to find out; which 50 manufacturing firms came top, whether your business is one of them, and what you can learn from the region's top marketing performers.