You probably already know this, but the world of marketing is an ever-changing place. It's amazing the variety of different methodologies that now exist, so much so that traditional techniques such as cold calls, billboards and newspaper print ads are no longer as effective as they used to be.
With 81% of shoppers conducting online research before buying, it is essential that you, as a marketer, learn the ways of the digital market. Understanding inbound marketing can help you make that jump onto the career ladder by showing that you have the skills to generate leads and optimize sales.
So what is inbound marketing?
While the term 'inbound marketing' was coined by the co-founder of HubSpot, Brian Halligan, the methodology as whole has been around for a lot longer. The basic principle of inbound is marketing by developing good relationships with people.
'Inbound marketing is a way of drawing in customers by giving them a better grasp of their problem and developing on their ideas of getting a solution. As you read this article you will begin to understand that customers lie at the heart of the inbound methodology.
Statistics show that only 22% of business' are satisfied with their conversion rates. This can sometimes be attributed to their marketer-centric choices. Inbound marketing focuses on educating potential buyers and nurturing them into customers, by offering useful content which helps to build trust between the business on the client.
The overall goal of your inbound strategy will be to convert visitors into leads, close leads into customers and delight customers into promoters. There are two components at the heart of the inbound methodology, these are buyer personas and the buyer's journey.
What is a buyer persona?
Just imagine for a moment that being a marketer meant you only ever had to sell a product to your best friend. Wouldn't that be easy? I know my best friend loves to eat chocolate doughnuts, I also know that he doesn't have time to grab himself a doughnut in the morning as he is on the way to work. So, all I would have to do is go around my best friend's house half an hour before he leaves and present him with one and he wouldn't be able to resist taking it from me.
While you may not be able to make a business selling doughnuts exclusively to your best friend, buyer personas offer you the next best thing; by thoroughly researching your target market, asking current customers, clients and co-workers questions you can create an umbrella term which accurately estimates your consumer-base.
What is the buyer's journey?

The buyer's journey is the process that your buyer experiences before they become a customer. While it is important to know who you're targeting, it is crucial that you know what questions they are asking. This in turn will dictate what types of content you will make and who you market it to.
There are three stages of the buyer's journey; awareness, consideration and decision, though bonus points can be earned through a fourth stage of delight.
Awareness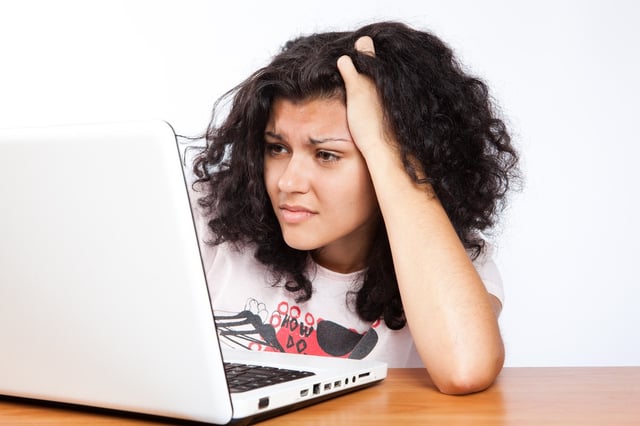 During this stage the prospect is experiencing symptoms of their problem. They will be conducting educational research in hopes of putting a name to it's metaphorical face. Therefore, to captivate their attention you would create content based around product related solutions to their potential problems.
Upon alluring these visitors to your website you would use a call-to-action with a free content offer that helps to both convert them into a lead and push them further into the buyer's journey. When clicking on your call-to-action prospects will be sent to a landing page where they will fill in a form and become a lead.
Consideration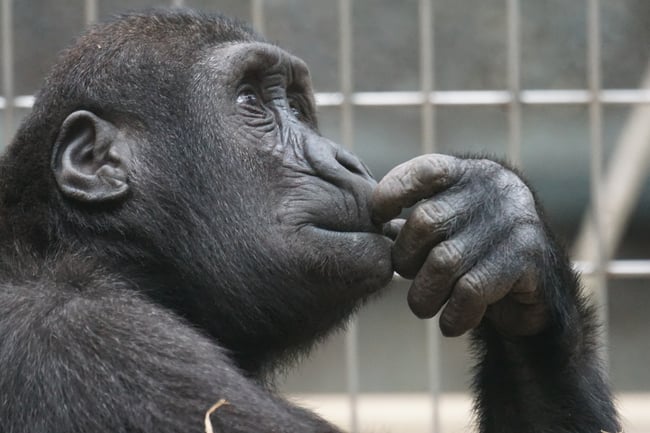 Once your prospect has given a name to their problem, they move onto the consideration stage of the buyer's journey. Now it is time to show that your organization are experts on their chosen solution. By creating content such as webinars, case studies and demo videos, you can begin to build your company's reputation.
When generating leads in the awareness stage, you are giving yourself the opportunity to segment them into lists and with this information you can send relevant content their way. If a visitor has already become a lead you can now proceed to nurture them into eventually becoming a customer. Upon doing so they are passed over to the sales team as they move into the decision stage.
Decision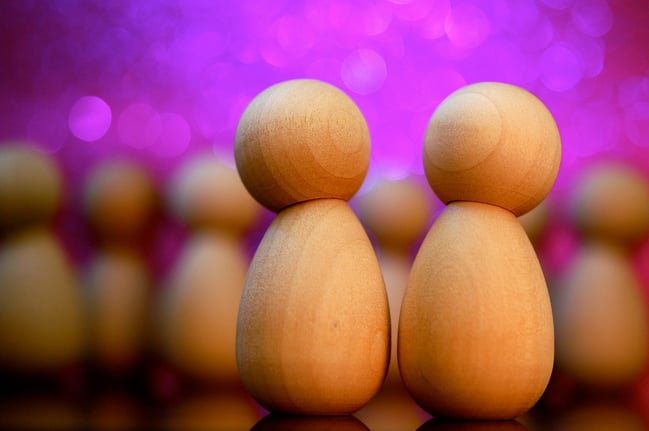 Now that your lead is ready to be closed into a customer and has decided to do business with you, your job is almost done. Nevertheless, this doesn't mean that you stop releasing content or nurturing. Now is the time to start offering free consultations, live demos and exclusive coupons to boost your relationship. The purpose of this is to provide your prospect with all of the proof they need to understand that your product is the right decision.
Once a deal has been made and your customer has experienced all three stages of the buyer's journey it is time to start working on the bonus stage; delighting your customer into a promoter.
Delight
While not traditionally a stage in the buyer's journey, delighting customers can gain you more interest, promoters and through this, sales. This is done by sending exclusive offers and discounts and continuing to nurture through email correspondence. The more incentive you give them to rave about you, the better business you will find.
Now you've learned the fundamentals of inbound methodology, you can instantly expand your knowledge by subscribing to the Katapult blog, where we provide you with free marketing advice, authentic stories and simple ways to market your business.