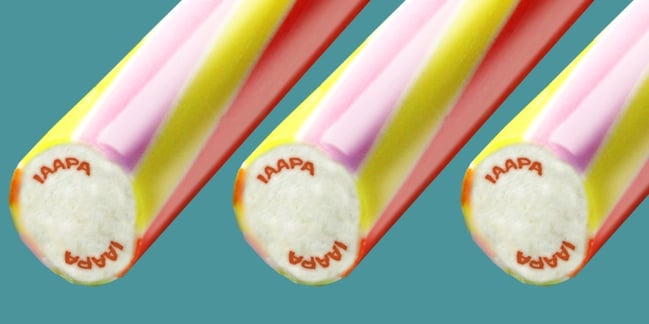 Anyone who has attended IAAPA before will know that although it's an incredible experience, by the end of the week you'll be exhausted...especially if you've been manning a stand all week.
You'll want to plan your post-IAAPA strategy in advance and get organised, so when you do get back to the office, that all-important follow-up process won't seem like such a mammoth task.
Here's 5 tips on how to follow up IAAPA leads effectively, and make sure all the hard work (and marketing budget) you've just invested pays off.
#1: Collect Feedback
Not every visitor to your stand will be a new business opportunity, however, there is always an opportunity to capture feedback and identify areas to improve next year.
You can start this feedback capture at the event, rather than waiting until afterwards. You can also ask for feedback as an opportunity to open up a conversation with stand visitors, especially if they're in a closed state of mind when you start speaking to them.

After the event, (and if you've lost your voice completely) there are so many great feedback capture tools that you can use, such as Facebook polls or creating a simple Survey Monkey.
#2: Nurture your leads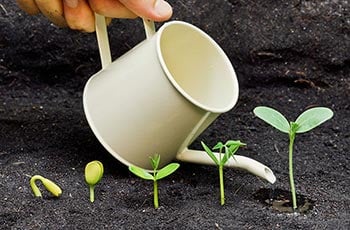 Whether your IAAPA presence was the start of a conversation, building on a previous communication or strengthening an existing relationship, often your IAAPA activity will be the beginning of a long sales cycle.
You'll need to develop a process to stop those warm leads which aren't ready to close yet from going cold. Segment your contacts into small enough groups that you can tailor your message to be so relevant that it almost seems personalised, then use a combination of social media, personalised email and automated emails (using marketing automation tools) to nurture the relationship.
For example, you could tweet an interesting and relevant blog post that you've written to a contact you met at the show, or even just send a quick thank you to them for visiting you at your stand.
You can utilise qualitative information noted from conversations at the stand to personalise follow-ups, so if you're using lead retrieval scanners, make sure you don't rely too much on them. Personalised follow-ups are much more valuable and likely to convert.
When it comes to personalised follow-ups, time is of the essence, aim to follow up all leads, individually with a call within a week. If you are one of many who has lost your voice, though, a personalised email is a good second-best!
#3: Run a post-event campaign
This doesn't mean you run a direct mail campaign for your event by post (unless you've got a really compelling reason to do so) ... Run a campaign after the event, aimed not just at people you spoke to, but people you may have missed, or unknowingly passed by your stand.
To shape the content for your campaign (and save you time) try to use insights gained from conversations on the stand and feedback you've captured. Focus on answering frequently asked questions, solving common challenges and sharing insight on popular topics of interest. Blogs are a great tool for doing this, and you can also use your blogs to feed social media and marketing automation content for lead nurturing.
Remember each interaction with a prospect moves them ever closer to making a purchasing decision with your brand at the forefront of their mind when the time to buy comes.
#4: Don't forget to update your website
As well as being better for SEO, replacing your "We're exhibiting at IAAPA" website message with follow-up campaign content such as post-event insight blog posts or videos is a must.
You can also share insights from exhibiting and any interesting snippets that attendees may have missed, all helping towards positioning your brand as an engaging and knowledgeable industry leader.
#5: Track everything
Hopefully, you'll already be measuring leads, customers and revenue and tracking these figures against your goal to measure overall success.
However there are more specific things you should be measuring and reporting, so you know what works and what to repeat (or not) in the future. What these metrics are will depend on what promotional activity you planned before, during and after the event: For example, if you ran a digital campaign to drive stand footfall, identifying a particular pre-event blog post which drove leads is hugely valuable for future campaigns.
On the flip side, if you'd spent lots of budget on a particular stand offer or giveaway which didn't get much traction, you can reinvest that budget in more of the successful activities next year.
To sum up...

If you have just got back from IAAPA, this is probably a lot of information to take in. Our latest eBook Best practice for achieving results at trade shows in the leisure sector features a handy post-event checklist to help you get your event follow-up strategy in order.
Download it via the link below: