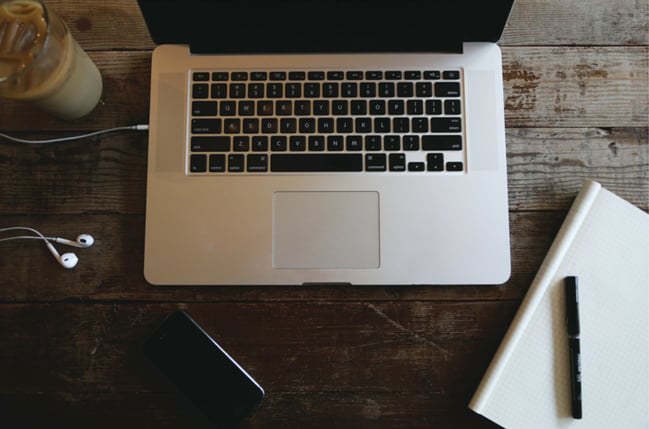 It may be unconventional, but I'd like to start with a bit of an anticlimax...What does an effective B2B lead generation website look like?
In short, the answer is often 'nearly every other effective B2B website!' (Sorry, but it's true.)
But is that a bad thing?
We already speak the visual language of websites
Whether on a mobile or desktop browser, websites have a very well-established visual language. As users, we're very familiar with what a website looks like, and how to navigate our way through it to find the information we need.
Don't reinvent the wheel
Interaction design patterns are now so robust that developing a quirky new navigation structure might cause more disruption for your users and do more harm than good. Effective interaction patterns focus on what really matters for users - and helps them get to that information in the quickest and most familiar way possible.
Apologies if you've come to this blog post hoping to be wowed with some ground-breaking UX design innovations that you can use to inject some whizz-bang into your B2B website. Instead, let's look at what's most important to focus on:
Designing for conversion
As a B2B company you should be in the business of generating leads: While you may not sell your products online via e-commerce, website conversion should still be your number one priority.
This handy infographic from Chicago Web Design highlights which UX elements are most important to focus on to deliver those all-important conversions:
2016 Web Design Trends to Boost Conversions - An infographic by Chicago Web Design
Points to note:
Not all prospects on your website will be ready to buy
Make sure your website includes conversion points aligned to each stage of the buyer journey; from awareness of a problem, considering solutions and making a decision.
Place content at the heart of your information architecture
Your website content should be organised in a way that makes sense for your users. Always start by auditing your current website and marketing content and make sure your website's content hierarchy reflects the way your prospects search for information, make decisions and buy.
Ready for a website redesign?
Your B2B website should be your best business development manager, generating you a sustainable volume of leads. Download our ten step checklist to find out:
Why your current website might not be pulling its weight
The steps you need to follow to create an all-star lead generation website