Iconic films are a matter of personal preference, but there are a few that most people agree have become iconic by a magical combination of elements all coming together to create an un-compromised journey into a dynamic plot.
My mind goes a bit crazy when I try and think about those exact elements and what keeps them at the forefront of filmography - sometimes the Director pays as much attention to the outfits and cars as the film itself. This list I have put together could have gone on a lot longer, but these are a few that stick in my mind.
The Fifth Element - 1997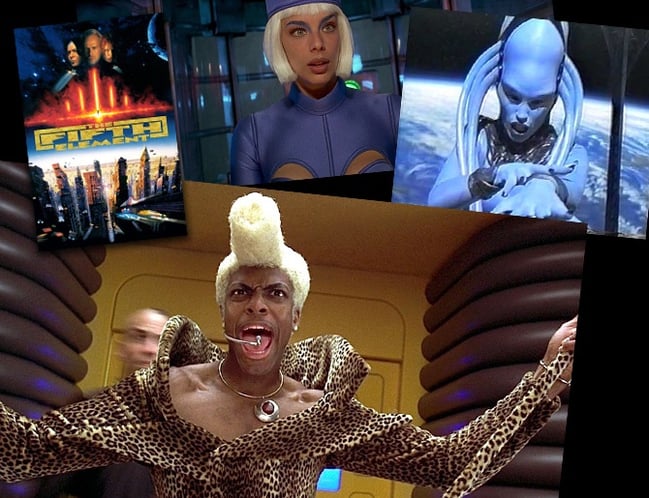 Mankind is on the brink and it all falls down to one man who doesn't know what he is doing to save us all (Bruce Willis). He needs to find the 5th element which turns out to be a stunning woman (Milla Jovovich). It's a Sci-Fi mash of aliens, religion and humour as well as quirky costume design by Jean Paul Gaultier.
Ocean's 11 - 1960 & 2001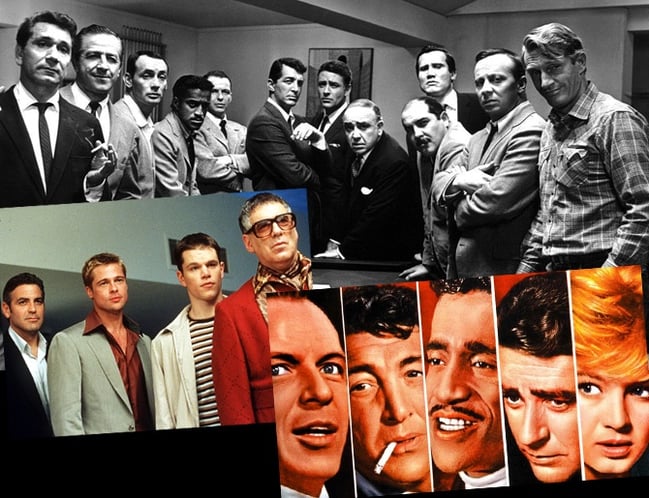 Slick actors, suits and lines. These films make it cool to be a criminal. From the original in the 1960s to the present day remakes there isn't a hair out of place or a loose thread on any suit. Pure class.
Bullitt - 1968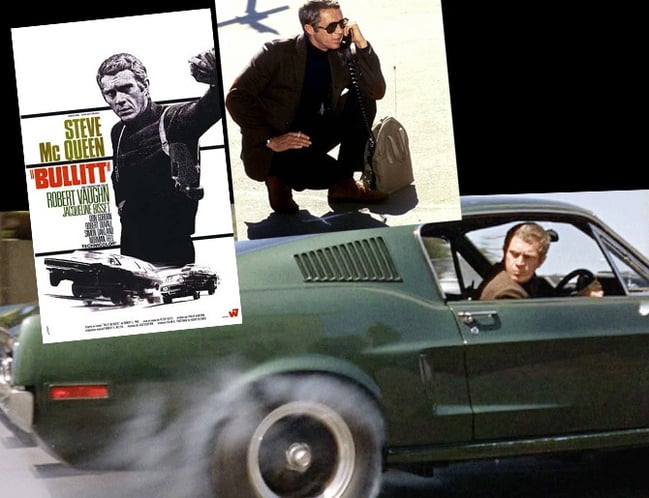 Steve McQueen stinks of attitude and charisma in this film. The Ford Mustang is a beast driven by sharply dressed McQueen, the clothes, music and cars define this flick. A popular one for a very good reason and possibly the reason why Ford is still going today…
Reservoir Dogs - 1992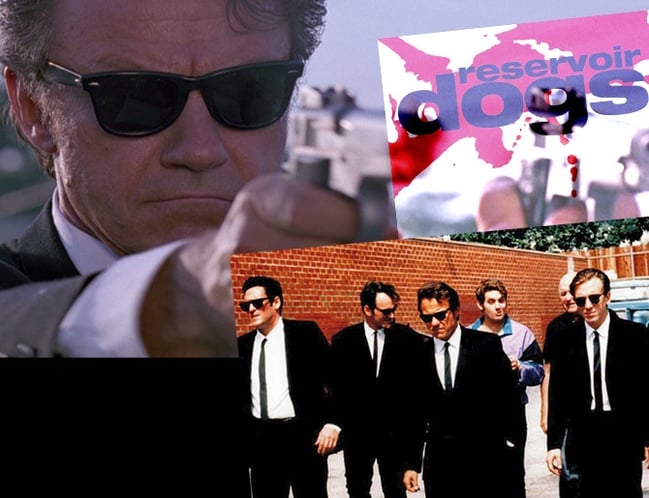 This needs no intro. Everyone sees the suit and wants a piece, if you were a criminal - that's how you would choose to look sharp. It's almost an advert for RayBan, and with every good movie comes good music, and a good ear chopping. Every actor in this film became one of the greats after its release, although The Wolf should really stop appearing in insurance adverts.
Italian Job - 1969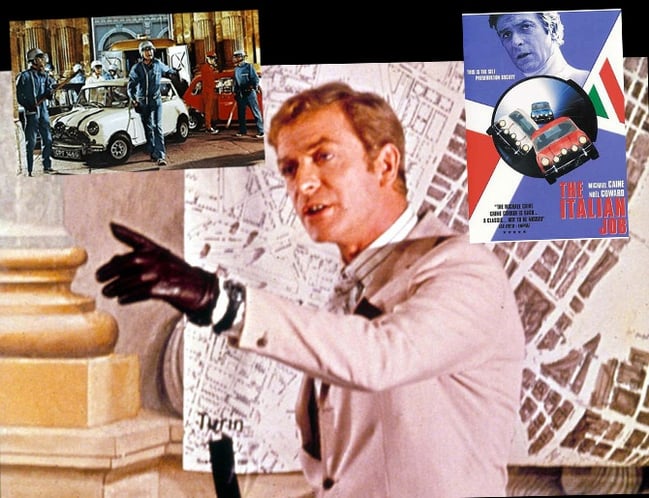 British Italian, Original Minis, Mini Skirts, blowing doors off and making millions through being a criminal. I think the formula I was struggling to figure out is starting to become clear. Michael Caine could easily be in this list over and over. A sharp minded actor and doesn't suffer fools gladly. No film iconised the Mini like this one, they made the Mini do things it couldn't do. Trust me, my mum had one and it broke down twice. So did her second one but it did get us to France and back one year.
American Gigolo - 1980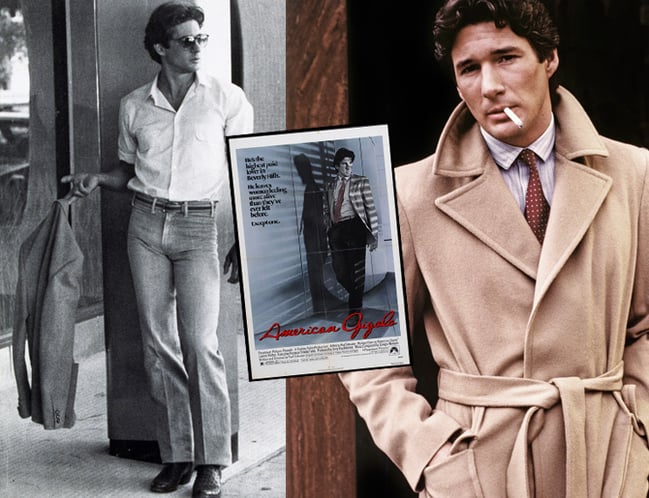 I know what your thinking, Richard Gere. But look at him, cool as they come. This was the film that made all teenage boys say "that's what I want to be when I'm older". A Gigolo. Pants as tight as they make them, it's a good job most people were thin in 1980 - I'm not sure how well this would work as a mass fashion today. Only Weird Science tops this film as the ultimate 80s mash. "You'll like me Julie, I can tell" Said Richard.
No Country For Old Men - 2007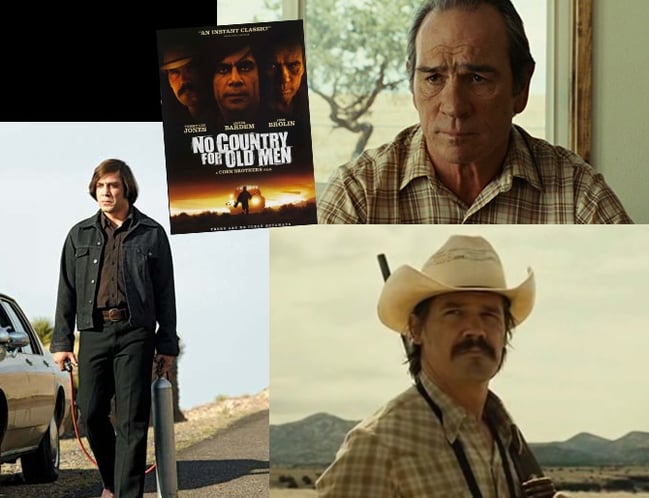 You ain't nobody if you ain't wearing a checked shirt. Collars and denim, sharp and silent. That is how they make their men in Texas (well in this film anyway). One of the most feared assassins in any film, played by Javier Bardem, had great hair and a pressure canister that makes you drop dead. The scenes have a distinct filtering to keep the pace and tone of each scene, it went into my top 10 films, not just for the outfits but for the atmosphere as details. A must watch.
American Psycho - 2000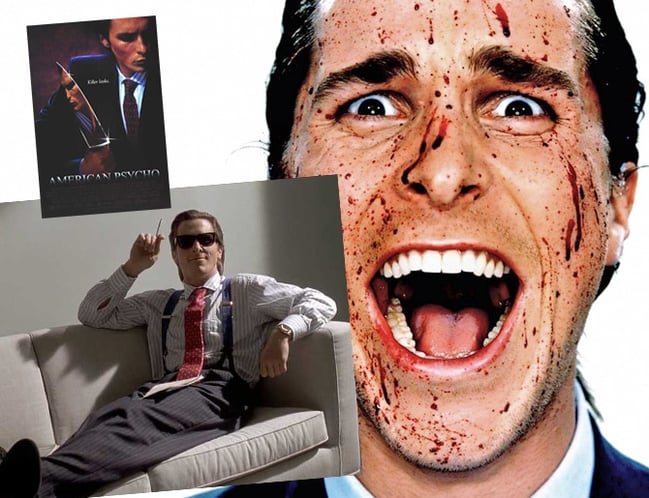 Nobody looked at a business card in the same way after this psychotic killer went mental over his colleagues' duck shell foil print. Most people watched this disagreeing with his murdering appetite but mentioned the "great abs". How the other half lives is definitely the theme here, it's hard to ignore the perfect garments, watches, coats and shades.
Pulp Fiction - 1994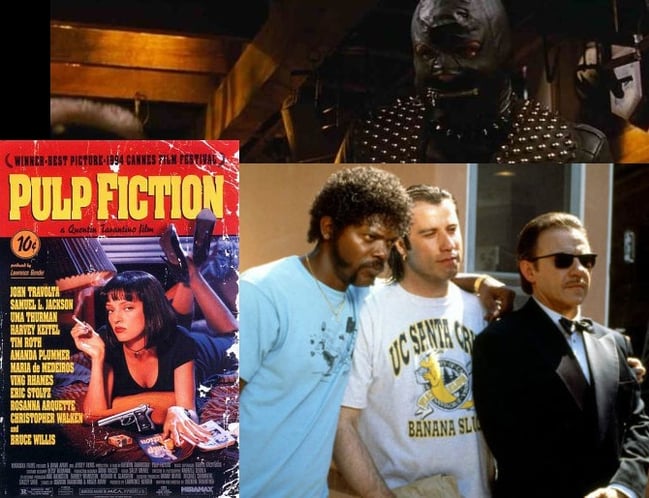 "Zed's dead baby, Zed's dead". Betsy Faith Heimann isn't a name you will know, but she is possibly Hollywood's best costume designer. You can thank her for the iconic style of the costumes in Pulp Fiction. Betsy is also responsible for the look found in Reservoir Dog. Anyway, it's probably best to just quote this film then talk about it.
"Pilot? What's a pilot?"-Vincent "Well, you know the shows on TV?" -Jules "I don't watch TV." -Vincent "Yeah, but, you are aware that there's an invention called television, and on this invention they show shows, right?" -Jules

"Don't you hate that?" -Mia "What?" -Vincent "Uncomfortable silences." -Mia
Get Carter - 1971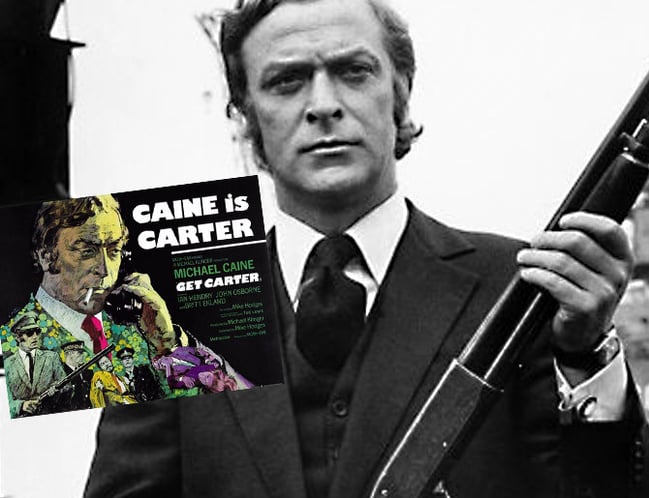 The questions is - Is Michael Caine cool because he was in Get Carter or is Get Carter cool because Michael Caine played Carter. Answers on a postcard please. It's hard to find a still from this movie with Michael in without a shotgun in his hand and a very tidy looking suit on his back. Jack Carter is a don't fu - erm mess with kind of guy who wants answers. Not many films make 1970s England look appealing, this one is no different. Gritty but eternally cool.
Fight Club - 1999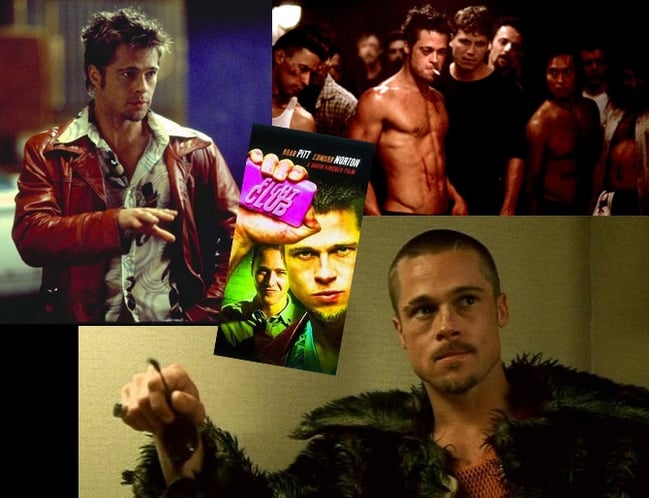 My number one film during my student years, and yes I regularly turned up at uni with bruises. All of us wanted to be Tyler Durden or maybe we just wanted to be Brad Pitt. Possibly his number one performance of all time but how do you define that? This film had everything back then including ground breaking special effects. While the Matrix was doing bullet time this film did a single and flawless 3D render of Edward Norton's apartment. Director David Fincher was the 'cool button' back then and I still love it today.
Drive - 2011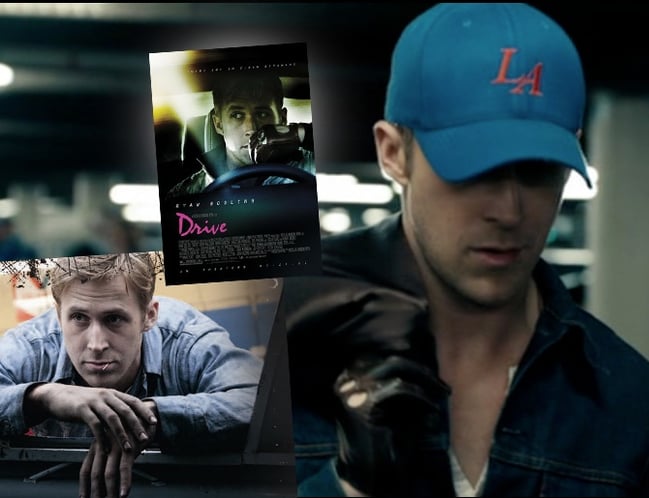 Ryan who? Nobody is saying that anymore. I love the film but is it still cool to chew a tooth pick? I never got on with it, every time I tried it I stopped after 5 seconds thinking "wood tastes horrible" Cannot fault the mood of this film though, silent, dark and powerful. Most people argue that Superman is the hardest human to have ever existed but I'm not so sure now.
Vanilla Sky - 2001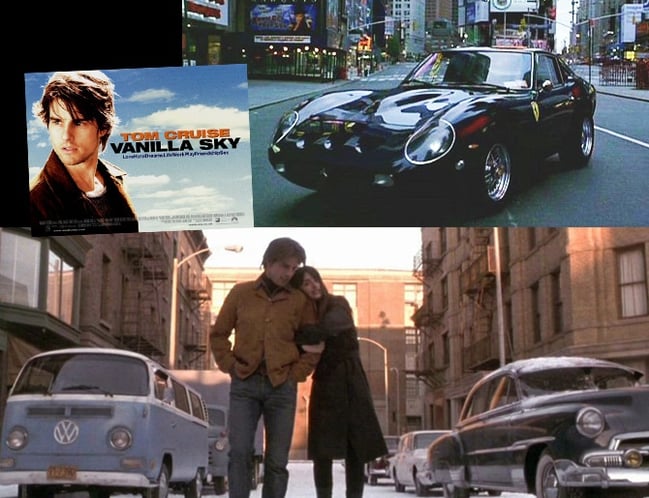 Ok, the opening scene got me. The Ferrari 250 GTO is something special, if you were left cold by that car then you're missing some pretty important parts of your brain. Worth around £20,000,000 (quite possible much more now) it is the number one car to own in the world. David Aames played by Tom 'look at my grin' Cruise has a life we would all like to have - pre crash. Very well styled and set in the filmogenic New York City. Filmogenic should definitely be a word.
Cannonball Run - 1981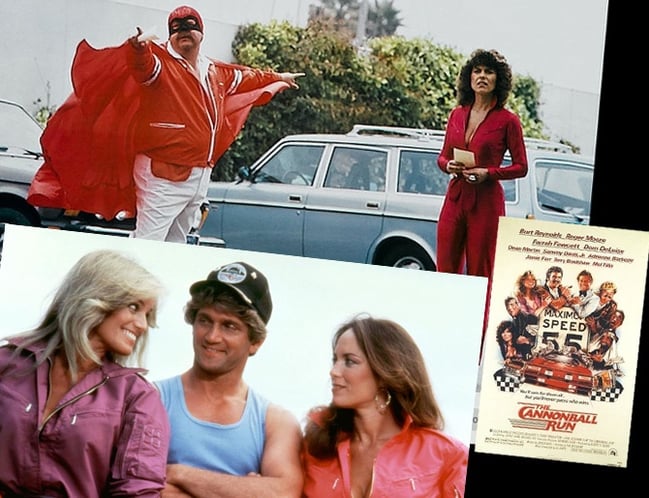 So desirable that it became a reality. From the crazy A-list cast to the A-list cars it had everything to inspire you to live and be a bit reckless. I think I was about 5 or 6 when I first watched it, and by the time I was 12 I think I had watched it 70 or 80 times, every part of me wanted to be a part of this film. Today you can join the Gumball 3000, a real race around the world. Entered by celebrities, the rich and crazy, this film can be a reality for all of us. I think it is £23,000 to enter, plus accommodation and catering fees of £9,000 and occasionally car flight transfers to other countries which add around £4,000. You also need a car worth around £400,000 or nobody will talk to you... I'm still saving.
So next time you've got a video production project on the horizon, remember the devil is in the detail: You may not have a blockbuster budget, but pay attention to the little things and the end result will be inevitably more compelling.