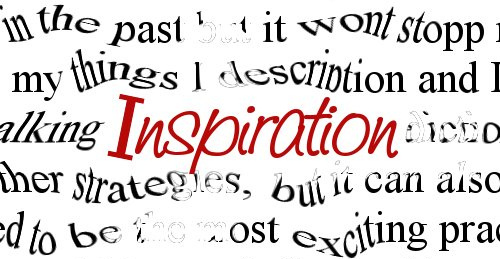 Do you recognise this scene: It's Monday morning and you don't have any evergreen blog posts ready to be posted so you have to write something off the top of your head. No topic springs to mind so you stare at your screen thinking... for far too long. Your time is valuable so try using these tools to inspire your future blog posts and avoid the dreaded Monday morning writers block.
Analytics
Without doubt one of the best resources for finding inspiration for your blog posts will come from your analytics software. You aren't likely to find much inspiration from your bounce rate or browser details but you will find it in your traffic sources by seeing which search queries brought people to your website.
To find this information in Google Analytics you need to head to traffic sources > sources > search > organic. Not only will you find the queries that are bringing people to your blog and website but you will also find out which search queries are keeping people on your page longer and which are helping with conversions.
Even with the rather annoying (not provided) data [Note: this now accounts for over 60% of the search traffic to the Katapult blog], you can still find some great search queries that will inspire a blog post or two.
Twitter
When I turn to Twitter for some blog post inspiration I do so with a multi-pronged approach. First of all I will turn to my trusty Twitter lists where I have curated and subscribed to a few handy lists that always deliver. One list I have subscribed to is filled with industry figures who are producing lots of great content themselves and it is on this list that I will find the latest news which I can put my own spin on. The other list is full of customers and leads so that I can see what issues they are talking about so that I can write blog post responses should I see them discussing something I can help with.
The other source of inspiration on Twitter is the classic Twitter search. I have several searches running constantly on Hootsuite (I prefer Hootsuite to Tweetdeck for running searches as I can update it manually) where I will track questions related to specific keywords that can prompt a response. This blog post is actually a response to a tweet that I recently saw.
YouTube
One of my favourite sources of content is YouTube because the sheer breadth of content on there means I will usually find something I search properly. Whenever I struggle to think of something to say myself, I find some videos of people saying it for me. While you may call this cheating, I call this "resourceful". The reality is that what I could say in 500 words could often be demonstrated much better with some video that already exists.
Beyond the fact that embedding video can be a convenient way of overcoming some last minute writing panic, it is also a great way of curating other people's content. There is a lot to be said for researching a topic, sorting the wheat from the chaff and sharing the best content with an interested audience so start curating other people's content and sharing it on your blog. Both your readers and the content producers will appreciate it.
Quora
One of the best ways of finding out what your audience would want to read would be to find the actual questions they are asking about your industry. If only there was a place dedicated to question and answers for any topic. Oh yes, Quora exists!
If you aren't using Quora already you should check it out. When LinkedIn Answers still operated it was a toss up between that and Quora for Number 1 place to answer real questions about your industry but since LinkedIn Answers closed, Quora has been crowned king. You'll find all sorts of questions on there, such as What are some of the best PR (public relations) spin jobs you've ever seen? or Why are the Google search results for "Sex Kitten" and "Kitten Sex" so different?
Google Alerts
If you aren't using Google Alerts already then you are missing out on a tool that not only provides inspiration for blogs but will also help with tracking the spread of your online content and can be used to build your own NSA style PRISM operation.
Essentially, Google Alerts will send you an email in real-time or a daily digest whenever there is an update on the web (in blogs, news articles, static pages etc) that contains a query that you entered. At the very least you should be using Google Alerts to monitor the web for mentions of your company name. Beyond the brand monitoring though you can use Google Alerts to track keywords and monitor the topics that you want to write about. It is a little crude but occasionally you can find a topic that moves you to write a riposte to a big industry topic that causes a real stir.
Boardreader
Another place to find inspiration is on the messageboards that your audience is having discussions on. LinkedIn groups are a good place to start for this but often the best conversations are being had on forums you didn't even realise existed. This is where Boardreader comes in.
Boardreader is a search engine that crawls messageboards and allows you to find conversations in corners of the internet that you wouldn't have found otherwise. These conversations can be a treasure trove of inspiration for blog content and you can often find communities are happy to engage with you and be featured in a post too. This not only makes them aware of your content but also gets them engaged with your blog and your brand at the same time. I believe that is called a win-win situation.
By Martin Broadhurst
Image credit: Planet of success